Aug 17, 2020
How To Write An Expository Essay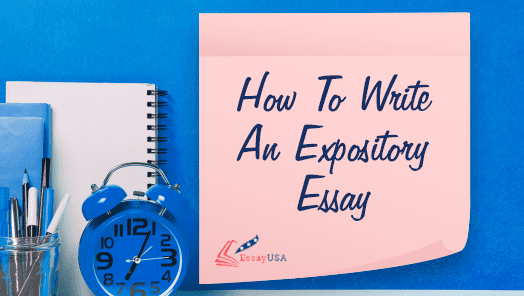 At first glance, the job of writing an expository essay seems easy, but there are many creative tips and secrets to know if you want your assignment to truly shine, and our top essay writing service is here to help. Here is everything you need to know regarding how to write expository essay.
What Is an Expository Essay?
If you have never encountered an expository essay assignment before, you are probably wondering: "What is an expository essay?" Understanding the nature of the task in front of view is as important as doing a literature review or giving your essay one final polish.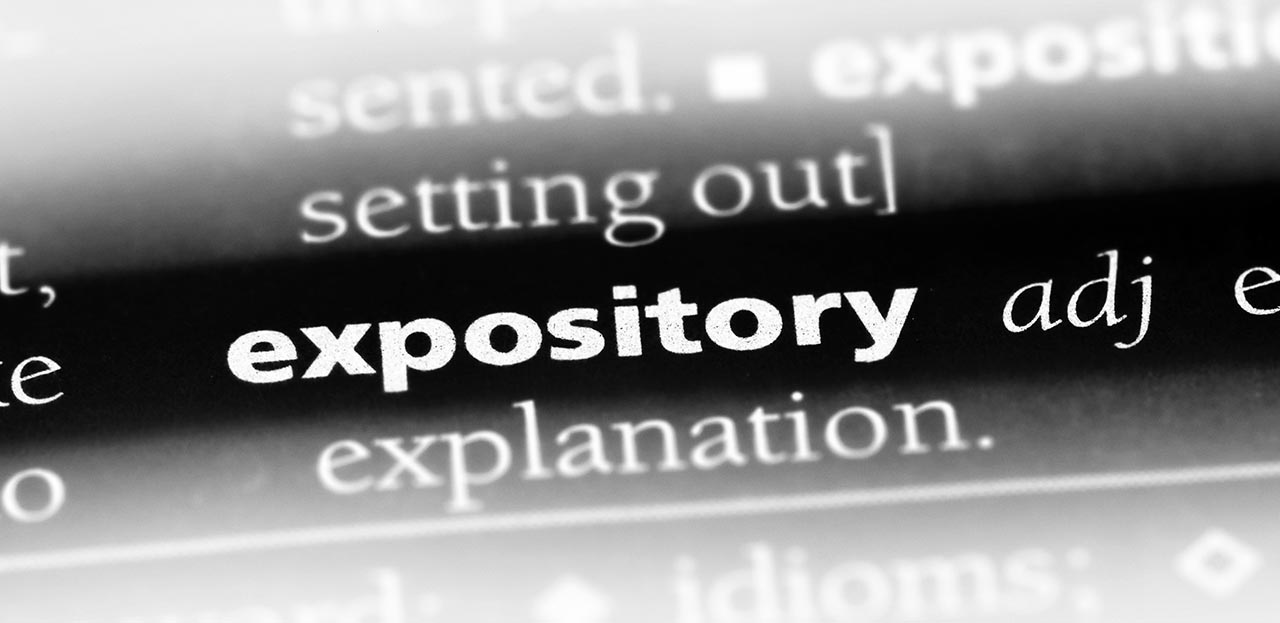 So what is an expository essay exactly and how is it different from other academic papers? An expository essay is a piece of writing where the author's job is to introduce the audience to a particular concept.
How are a persuasive essay and an expository essay different?
Students with little writing experience often ask the question: "How are a persuasive essay and an expository essay different?" The big and key difference between an expository essay and a persuasive essay is that the expository essay does not require the author to address his personal attitude to the subject, whereas writing a persuasive essay means expressing an opinion and attempting to convince the audience that it's the only possibly correct opinion.
Is an argumentative essay an expository essay?
If you look at some expository essay examples, high school level, you may think that this type of written assignment is fairly similar to an argumentative essay. However, there is at least one essential difference between the two.
An argumentative essay requires the author to have a personal opinion about the subject matter and then support it with compelling arguments. The writer of an expository essay does not need to convince the readers of anything — he simply needs to present the facts.
Main Types of Expository Essay
After learning the expository essay definition, it's easy to think that this written assignment is pretty straightforward and can be mastered very quickly. That is why many students are surprised to learn that there are actually six main types of expository essays that are commonly used in modern schools:
Definition essay, where the writer attempts to give a more precise definition to a concept that has been already defined by other scholars;

Classification essay, where the writer takes a complete concept and breaks it down into groups and pieces;

Problem and solution essay, which requires the writer to define a problem and then offer a solution that has the highest chance of solving the problem;

Cause and effect essay, where the writer needs to cover the reasons for the subject in question happening and the possible results of the event;

Process essay, also known as the "how-to essay", where the writer describes the steps in a particular procedure that will lead to the desired result;

Comparison and contrast essay, where the writer compares two subjects and defines their differences and similarities.
How to Write an Expository Essay
Want to know how to write a good expository essay that will easily impress everyone around you? Here is how to write an expository essay from start to finish like a pro even if it's your first time working on this type of assignment.
What is the purpose of an expository essay?
On paper, the assignment of writing an expository essay seems easy, but, as we have already established, there are six types and even more variations of expository essays that you may encounter throughout your academic journey.
The purpose of an expository essay, in general, is to give the readers a detailed introduction of the subject of the paper, but in reality, your job can be different. Always carefully check the writing prompt to see which type of essay you are required to write — only then will you be able to choose the appropriate expository essay format, structure, and content.
Choosing a topic
In some cases, you will be given the topic for your essay by your professor, but students are also often asked to choose their own topic for their essay. If you want the readers to be touched by your writing, it's important to choose a topic you are personally passionate about.
Ideally, the topic should be also closely connected to the current state of the world and society — those topics always resonate with the public and make your writing even more interesting. Finally, in order to write a convincing essay, you should pick a topic you know well even without outside sources.
Sample expository essay topics for high school:
Are curfews necessary for the safety of teens?

Cause and effect of feeling angry.

How the internet affects young children.

The differences and similarities between public and private schools.

How to avoid stress in school.

How important is a driver's license in a teen's life?

Steps to stopping racism.

Cause and effect of taking drugs in teenage years.

How to improve health levels in high school students.

How peer pressure affects young children.
Sample expository topics for college:
How to make the first day of college memorable.

Major stress factors in student life.

How education will transform in 20 years.

Cause and effect of inventing books.

How volunteering can improve lives.

Why college students are prone to gaining weight.

Cause and effect of not voting in elections.

Which alternative sources of energy are the most promising?

Procrastination can be a normal part of life.

Minimal IT knowledge is essential for young professionals.
Expository essay outline
After seeing some expository essay examples for college or high school, you will be relieved to know that the outline of a typical expository essay is no different from the outline of most other essays you have already written.
Nearly every expository essay outline follows the classic five-paragraph structure, which includes an introduction, three body paragraphs, and a conclusion. The number of body paragraphs can be higher or lower than that, but the order and content of the chapters remain the same.
The purpose of the introduction to your expository essay is to unveil the topic of the paper to your audience, explain your reasons for choosing this particular subject, and to introduce the thesis statement. The thesis statement should be brief and strong, as you will refer to it several times throughout the paper.
The body paragraphs of your expository essay will further expand the topic with the help of evidence. The evidence can come in different forms, including statistics, quotes, and results of your research. It's important to remember that each body paragraph should be dedicated to a separate idea, so that the readers don't have a hard time jumping from one statement to another.
In your conclusion, there is no need to offer any new facts or information to the audience. Instead, you should repeat your thesis statement and offer a brief summary of the body paragraphs to convince the readers that you presented the most complete exploration of the subject.
Expository essay do's and don'ts
As with most challenges in student life, there is a right and wrong way to write an expository essay. To increase your chances of writing a strong paper, check out some do's and don'ts of how to write an expository essay:
Do:
Use the strongest evidence you have available;

Only use evidence that comes from credible sources;

Take a critical look at your writing to detect potential counterarguments and your response to them.
Don't:
Simply repeat your expository essay introduction in the conclusion;

Use your own experience as evidence;

Make your essay wordy simply to meet the word count.
Questions to ask when writing your expository essay
Now that you know how to start an expository essay, it will also be appropriate to learn how to finish it the right way. After you have perfected your final draft, it is time to give your essay the last check by asking the following five questions from experts of our essay service to yourself:
Have I chosen a topic that will resonate with the public?

Have I only used relevant evidence or can some of it be excluded without damaging the integrity of the essay?

Did I create a logical flow of the narrative or is my essay all over the place?

Did my evidence come from reliable sources?

Was I thorough when showing the different aspects of the subject?
Final Tips from Our Writing Team
Knowing how to write an expository essay is essential for the success of your assignment, but sometimes all the knowledge in the world still doesn't result in a convincing essay. If you struggle with your expository essay assignment due to the lack of time or other factors, the team of academic writing experts from our essay writing service USA will gladly help you write the best paper of your academic career!