Aug 17, 2020
How to Write a Synthesis Essay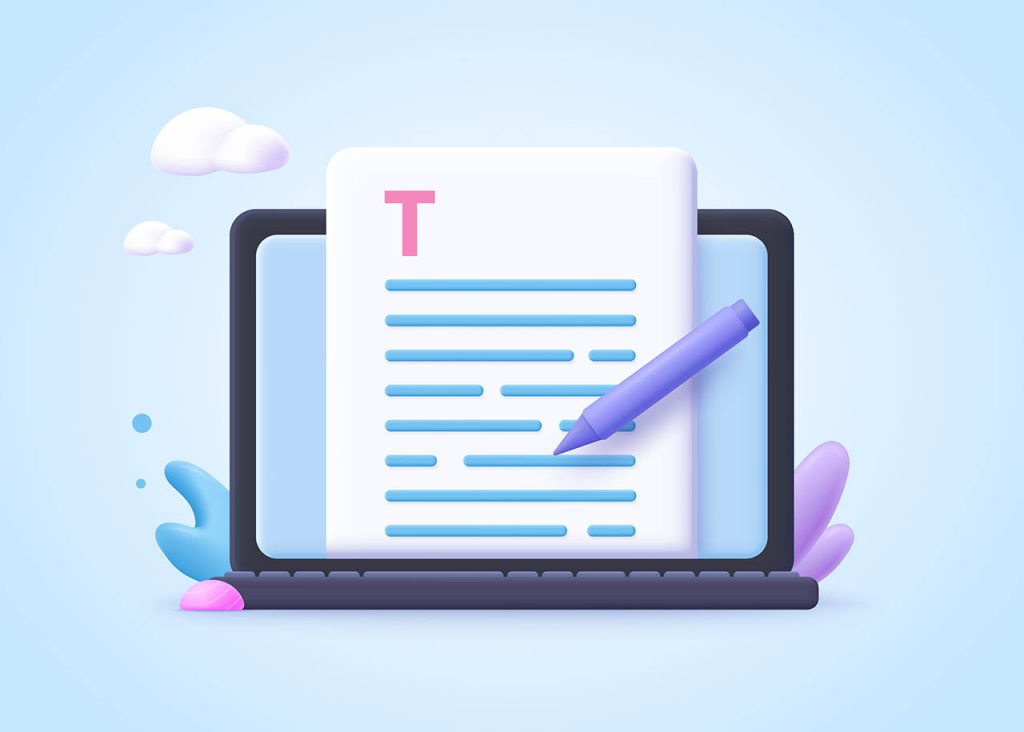 A Step-By-Step Guide to Writing a Synthesis Essay
Essay writing has always confused students. While your pals write informative or argumentative essays, you are left alone with a synthesis essay. What the heck is it? Does it imply synthesizing new materials for NASA rovers?
If you have no idea what a synthesis essay is and how to write one, you're in the right place. Today, you will learn all about writing synthesis essays, from outline specifics to editing tips for the highest grades. So check the synthesis essay definition from our essay service below.
What is a Synthesis Essay?
A synthesis essay definition might seem daunting, but it appears straightforward if you know what synthesis means. To synthesize means to combine and mix different parts into a whole. In essay writing, synthesizing means researching, reviewing, and evaluating various sources and deriving conclusions based on these sources. In other words, writing a synthesis essay means making up ideas and conclusions based on the reviewed information. Scholars differentiate a couple of synthesis essay types:
Expository Synthesis Essay
An informative/expository synthesis essay aims to explain a concept or idea comprehensively and leave any questions behind. For instance, medical reviews fall into the explanatory synthesis writing category. In essence, for a medical overview, one collects, evaluates, and analyzes different medical studies to synthesize a conclusion.
Argumentative Synthesis Writing
An argumentative synthesis essay aims to prove a thesis statement with different sources of evidence. For example, let's say your topic is: Do video games trigger violence in teenagers? Once you know the subject, you will start researching it and collecting both supporting and disproving evidence.
Then, you will come up with the thesis statement. In it, you can make the following statement: insufficient supervision and living conditions, systemic humiliation, and corporal punishment rather than video games are the main drivers of youth violence.
After that, you will provide supportive evidence and evaluate counterarguments, just like you will do while writing a regular argumentative essay. However, the number of sources is the crucial point that differentiates a synthesis essay from an argumentative one. In a synthesis essay, you need to derive a particular thesis-supporting argument from at least three sources.
The Purpose of a Synthesis Essay
Writing a synthesis essay is all about evaluating and synthesizing different research pieces or proving your thesis with arguments based on multiple sources.
As for a synthesis essay as an academic writing task, it has the following purposes:
To let you practice analyzing different information sources

To enhance your research skills

To improve your critical and logical thinking

To boost your ability to back up your statements and ideas
How to Choose a Topic for a Synthesis Essay?
Choosing a topic for a synthesis essay might be challenging since a significant part of your writing success depends on the selected or given subject. It's much better to choose a theme for your essay by yourself since this gives you much more space for creativity. Now let's check some tips for picking the best subject for your synthesis essay:
Choose a Controversial Topic
The Earth orbits the Sun, and there is nothing to argue on. Who would ever disagree with that? Therefore, you have to avoid non-debatable topics. Otherwise, you will fail to build a written discussion since you will struggle to bring meaningful counter-evidence to your thesis.
Choose a Well-Researched Topic
You may want to write a synthesis essay on a topic of your interest. It's an excellent approach as long as you can do enough research on your subject. If you fail to find relevant studies, you will have to switch to a different, well-researched idea.
Focus on Specific Ideas
Choosing some generic topics like discrimination will force you to scatter your attention around the subject's different aspects. Will you write about racial or age discrimination? In the United States or Mongolia? The topic of inequality is too generic to cover all its aspects in a single essay. Consequently, you need to pick narrower subjects like pregnancy discrimination in the workspace, for example.
Check for Meaningful Ideas
You may struggle to come up with the topic for your essay, and that's normal. To saturate your mind with compelling ideas, you need to do some brainstorming and look up for synthesis essay topics on the Internet or in books. You may find hundreds of essay topics and choose the one you like the most.
How To Write a Synthesis Essay?
Writing a synthesis essay involves the following steps:
Researching the topic 

Checking for valid information sources

Creating an essay outline

Developing a thesis statement

Analyzing sources to support your thesis statement

Writing your essay

Proofreading your paper

Getting a high grade
MEAL Approach
The MEAL approach is an excellent way to arrange your body paragraphs so that they sound clear and logical. MEAL stands for:
Main Idea
The main idea means the same as a thesis statement, except that it applies to a particular paragraph rather than an entire paper. It is a topic sentence that opens an essay body section.
Evidence
Evidence serves to explain a paragraph's main idea in a paper and supports it with facts and statistics.
Analysis 
Once you have found striking evidence for your paragraph's topic sentence, the analysis is used to answer the 'so what' question and give meaning to your arguments.
Link
A link is used to summarize an essay body section and connect it to the next one. 
Overall, an essay paragraph contains the following:
The main idea/topic sentence

Evidence

Analysis

The link/conclusion/transition to another body section
Synthesis Essay Outline
Make up an outline after deciding on your topic and checking sources. Don't hesitate to write headings since you will elaborate on them while writing your draft.
You can follow a classic five-paragraph structure and modify it depending on your topic complexity and required word count. So check the synthesis essay structure below:
Introduction
How to start a synthesis essay the right way? An essay introduction contains several elements:
A hook. Begin your essay with a striking passage to grab readers' attention. It might be a provocative question, an eye-opening fact, or shocking statistics about your topic.

Background information. After placing the essay hook, you need to explain to your reader why your topic matters. So include a couple of sentences regarding your subject's significance.

A thesis statement. Finally, you need to include the main idea that you will describe in your essay – that will be your thesis statement. At the end of your introduction, you need to make a smooth and logical transition to your body paragraphs.
Body
In the main part, you can include as many paragraphs as you need to cover your topic to the fullest.
Let's assume you will write about whether animal testing is justified. Your paper body might look like this:
H2 What is Animal Testing?
H2 Top Animal Testing Applications
H3 Animal Testing in Producing Save Products for Humans
H3 Animal Testing in Developing New Treatments
H3 Animal Testing for Genetic Studies
H2 Top Reasons to Avoid Animal Testing
H2 Animal Testing Alternatives
H3 Flaws of Current Animal Testing Alternatives
H2 Seeking a Reasonable Compromise
Conclusion
A synthesis essay conclusion summarizes the entire essay and answers whether your thesis statement makes sense or not. An essay finale should also contain several elements:
A rephrased thesis statement

A summary of your essay's body sections

A final closing sentence to sum up the entire paper
Synthesis Essay Examples
Even though writing a synthesis essay is a task not everyone can complete excellently from the first attempt, it is much easier to do that once you have relevant samples to lean on. Feel free to check the following synthesis essay example and use it as a basis for your own writing:
https://canvas.harvard.edu/courses/5159/assignments/43280 
Synthesis Essay Writing Tips
The following tips will help you finish your synthesis essay a couple of hours earlier than usual and get a higher grade at the same time. So check the pro writing tips below:
Outline Your Essay
"I'll think of my essay later. I'll come up with ideas without writing an outline first." That's a common yet wrong approach since you will fail to follow the essay direction this way. Besides, you will spend more time thinking of your essay ideas instead of having a prepared foundation for writing them out. 
Use Writing Tools
Creating a reference list, editing, and proofreading your essay on your own is the right approach. But why not use writing tools to save time on building your bibliography and spotting more errors? The following tools will help boost your grades:
Citation machines for organizing your synthesis essay format and listing used sources.

Grammar and spelling checkers. A good rule of thumb is to use Grammarly to polish your text.

Plagiarism checkers to ensure your piece is 100% unique.
Elaborate on Your Essay Introduction in the End
An experienced essay writer will edit their paper introduction in the end, after the conclusion is done. Just after using all research, constructing arguments, and grasping all angles of your topic you can make a much more engaging essay introduction.
Besides, you can elaborate on your thesis statement. So editing your introduction is an excellent way to make your paper sound more convincing and logical.
Effective Proofreading Approaches
Many articles on the web will tell you how to write a synthesis essay. But only a few will explain how to edit and proofread one. In practice, editing is as important as writing. You should never neglect this part. So follow these tips to edit and proofread your essay like a pro:
Grammar and spelling checkers are a must

Let your eyes have a rest. Once you finish your draft, take at least half an hour off. The crucial point is to distract yourself from writing for this period. Then, return to your piece and start editing.

Use a different font to proofread your piece. In this way, you will trick your brain that your text is something it hasn't previously seen. This approach will help you spot more errors.

Enlarge your font. Increasing the font size will help you spot more spelling mistakes.

Proofread your essay three times. First, elaborate on the logic, style, tone, and consistency of your writing. For the second time, check your text for grammatical and spelling mistakes. For the third time, reread your text.
Write My Synthesis Essay for Me, Please!
Synthesis writing is easier than most students think. In practice, all the "complicated synthesis stuff" means generating arguments based on multiple sources. Indeed, some concepts and terms might seem complex because of their sophisticated name. Yet, writing synthesis essays is fairly easy.
However, if you have tons of assignments alongside academic writing, you can ask expert Ph.D. writers from our essay writing service to craft well-researched, original papers for you. Feel free to register on our website and place an order.