Mar 15, 2023
Five Paragraph Essay Outline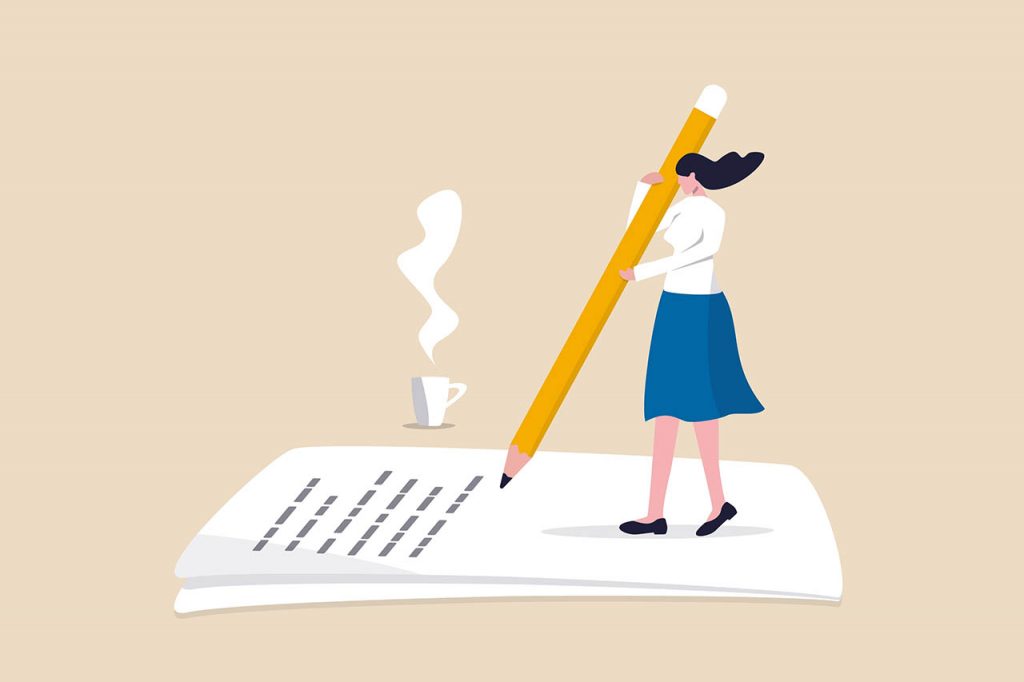 A five paragraph essay is one of the first academic assignments you encounter in your life as a student, and it continues being an essential part of your school life throughout all stages of education. However, even though you deal with writing a five paragraph essay more often than you ever thought, you may still find this task to be as complicated as ever.
One of the biggest challenges with the 5 paragraph essay format is needing to express a lot of valuable information in a limited amount of text. Luckily, the expert authors of our top essay writing service know exactly how to write a good 5 paragraph essay and are ready to share it with you.
What is a Five Paragraph Essay?
Before you can learn the answer to the question: "How do you write a five paragraph essay?", you first need to know what this type of paper actually is and what place it occupies in the current school curriculum.
So what is a 5 paragraph essay? A five paragraph essay is a written assignment that consists of five paragraphs. A 5 paragraph essay can cover an endless range of topics and is used in the majority of school subjects.
In many cases, you will be assigned a five paragraph essay as homework, but it's also often used as part of a standardized test or another exam. In that case, you will need to write your essay from scratch while sitting in the classroom, so it's best to learn how to write a five paragraph essay in advance.
How to Write a Five Paragraph Essay
When you already know the definition of a 5 paragraph paper and sit down to write a 5 paragraph essay, the first thing you should do is find out about the 5 paragraph essay structure. The five paragraph essay structure is considered to be the standard essay structure in modern schools and consists of the following chapters:
Introduction
Body paragraph #1
Body paragraph #2
Body paragraph #3
Conclusion
Another important parameter of any essay is its length. So how long is a 5 paragraph essay? The length of your five paragraph essay can differ from grade to grade, subject to subject, and occasion to occasion, but it usually ranges between 250 and 500 words. Sometimes you will be asked to write a five paragraph essay that is up to 800 words.
Introduction
Students are often wondering: how to start a 5 paragraph essay to impress everyone who will read it? Even though an introduction to a five paragraph essay is only a few sentences long, it accomplishes several important goals:
Introduces the topic to the readers.
Grabs the attention of the readers and makes them read the whole paper.
Expresses the author's opinion for the first time.
The best way to start the introduction to an essay is with a hook, which can be a fact, a statement, an anecdote, or even a colourful description. Then you need to dedicate several sentences to introducing the topic of the essay to your readers.
The last sentence of your five paragraph essay introduction is a thesis statement, where you need to clearly define your position on the matter. The thesis statement will then be referenced in other parts of your paper, so make sure it is concise, memorable, and promotes fruitful discussion.
Body paragraphs
The body paragraphs of your five paragraph essay are where you will present most of the information, but since you only have a few hundred words to work with, it can be difficult to say all you have to say in this chapter.
Every body paragraph of a 5 paragraph essay has a similar structure. You start it with the main point of the paragraph that also supports the thesis statement. Then you need to provide several sentences with supporting evidence that proves your paragraph idea is correct.
The supporting evidence must come from credible sources that you will then cite according to your chosen format. Finish each body paragraph with a neutral sentence that creates the transition from one part of the essay to another.
Conclusion
The conclusion of a five paragraph essay outline can sometimes be even shorter than the introduction, but it is an essential fragment of your writing that will make the paper look complete.
At the beginning of the conclusion, restate your thesis statement with the supporting arguments you have included in your body paragraphs. Note that you should not include the examples here — your conclusion needs to be brief and concise.
After that, you can offer some ideas on how your thesis statement and supporting arguments can be further explored to promote discussion in the scientific community. Finally, end your conclusion with a question, anecdote, or a thoughtful statement that will make a lingering impression on the readers.
Additional Tips from Our Writing Team
By now, we have covered the most important points of writing a 5 paragraph essay, including finding the answer to the question "What is a five paragraph essay?" and learning the specifics of the five paragraph essay format. All that is left to do is check out some extra tips on five paragraph essay writing.
The 5 paragraph essay format is very limited and there is so much you need to say on just around 500 words. That is why every word in your paper should count and add value to the paper.
An easy but very effective way to make your five paragraph essay read more professional and sophisticated is to use transition words and phrases, both between different paragraphs and even between individual sentences.
If you don't have the time or expert writing skills to write a strong 5 paragraph essay, you can always count on our USA essay writing service. We specialize in all kinds of essays for all academic levels and can do your paper in no time.