Mar 15, 2023
How to Write a Rhetorical Analysis Essay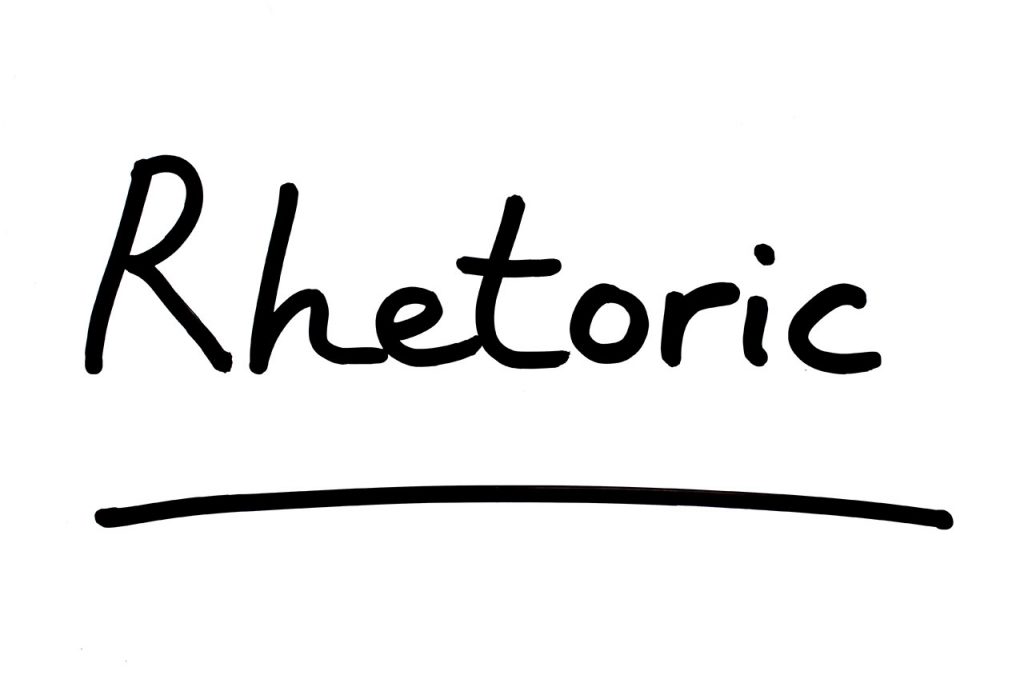 Composing a rhetorical analysis is often a part of a college curriculum. Some students are passionate about writing rhetorical analyses and presenting them in front of the class; others don't even know where to start. Writing a rhetorical analysis can be quite exhausting. But, thankfully, there are multiple tips that can turn this unbearably challenging task into an exciting activity. In this article, we will gladly guide you through the rhetorical analysis writing process and show how to score an A+.

What is an Rhetorical Analysis Essay?
Based on a rhetorical essay definition, such an essay type implies analyzing a text and identifying the line of arguments, their validity, and the means of persuasion. It aims at perceiving the writer's main idea and comprehending their point of view. 
Apart from analyzing some extant piece of writing, the rhetorical analysis also implies taking a deep dive into a topic, developing own arguments, and communicating a standpoint to the audience by using persuasion techniques. The general idea is to motivate the audience and, most importantly, encourage their feedback.

How to Write a Rhetorical Analysis Essay 
You can pick any topic for a rhetorical analysis essay and elaborate on any idea you find worth discussing. Hence, composing the following piece can be a pleasure instead of a burden. But even if a paper is easy to write, it still takes effort and time to make the text sound plausible and convincing.
Frankly, the idea of a rhetorical essay is quite simple: you have to persuade the audience you are approaching. While most students struggle to develop their line of arguments and check the validity of those, others save a ton of time by merely using particular techniques. Such techniques largely facilitate the writing process. Besides, they are useful for assuring that you appropriately address the audience, evoking emotions and a sense of rationality. Namely, there are two primary techniques to keep in mind: SOAPS as a pre-writing strategy and the well-known modes of persuasion: ethos, pathos, and logos.

SOAPS 
SOAPS is one of the rhetorical analysis essays writing techniques that mostly has to do with a paper organization. Drafting an outline is an especially important stage in the writing process, and using a SOAPS method makes you certain that you do not miss out on any outline detail. SOAPS stands for subject, occasion, audience, purpose, and speaker. 
The subject of your paper is the key point to start with. At this point, you can think for a while about some rhetorical analysis essay topics that arouse your interest the most or the subject that deserves attention. For example, you may select something that you have witnessed lately, which made you think about specific issues. Or, it might be to the point if you picked a controversial topic that is represented by many contrasting standpoints. Or, you may even think of some underrepresented themes or underrated issues and discuss them in your paper. 
Occasion organically flows from the topic you chose. Rhetorical essay topics usually do not appear in one's mind out of nowhere; something or someone always motivates the writer's interest. What made you concerned about the issue? You may even tell a small story, thus drawing the audience's attention even more. 
The audience is the people who will be reading your essay. The important thing to keep in mind is understanding your specific audience's cognitive style, environment, and interests. Knowing your audience basically predetermines your paper's success: if you are familiar with an audience, you are also familiar with their needs and topics that they care about.
Identifying the purpose of your essay is not the least important. The reader must know what the message of your paper is. But it is even more critical for them to realize what you're aiming at. Do you just want to tell a story? Or do you want to make a change? To make sure you do not confuse your readers, try to identify the purpose and stick to it throughout your essay: make the reader fully perceive your goal. 
Finally, it is fundamental to determine the speaker. It can be an actual author, but it may also be a character or a third person. It is better to choose one who will correspond to the mood and the topic of an ap rhetorical analysis essay. 
ETHOS, PATHOS, LOGOS
A long time ago, Aristotle introduced the terms 'ethos', 'pathos', and 'logos' as the key persuasive strategies and counted them in rhetoric. Today, many scientists, public speakers, and business people are using this strategy to persuade effectively.
If you have so far never heard of those three critical components of effective persuasion, this is the time to finally master them. In fact, knowing them proves to be useful not only in writing but in any sphere that requires decision-making and convincing.  
Ethos implies credibility and ethics. The key idea is that the audience wants to trust someone who sounds credible. The one who successfully uses this strategy convinces the audience that it can indeed put credit in what the narrator tells. Ethos is hugely related to the way the speaker represents him- or herself, the way they speak, and the body language. Also, ethos requires the narrator to use words and their combinations in a way that sounds convincing to a listener. For example, one can persuade the audience by saying the following: "As a doctor with ten years of work experience, I can tell you with 100% confidence that eating fast food increases the risks of a heart attack at a young age."
Logos refers to the words you use and the logic behind what you say. It implies using any data that is likely to convince the audience: numerical facts, statistics, ongoing research data, etc. The most important thing here is that such data is critically complicated to argue with. Additionally, it is fundamental to establish logical connections and links between those facts. The more reputable information you include in your rhetorical analysis essay, the more professional it will sound. The truth is, most people believe something right after they see proof, and incorporating proofs in your paper is a road to success.
Pathos is an emotional appeal that fulfills a function of a 'call-to-action'. The truth is, it is highly likely to motivate the audience's action through an emotional appeal and by evoking feelings, such as empathy, sympathy, disappointment, compassion. To create a robust emotional response, you first need to analyze your audience thoroughly. It is fundamental to know your audience's worries and concerns prior to identifying how to influence it emotionally. What unites them, and what might be keeping them awake at night? Once you find an appropriate emotional appeal, you are on the safe side. 
How to Choose a Topic for a Rhetorical Analysis Essay?
It would be best if you dedicated some attention to selecting a topic before you finally start outlining your ideas on the sheet of paper. The particular feature of a rhetorical analysis essay implies that the writer should be interested in the topic he or she selected. This is so since such a paper aims at making a commitment. It is apparently complicated to commit if you have a little or no interest in a topic. 
If you are stressing out about choosing a topic, you can take a look at some winning rhetorical analysis essay topics that usually provide grounds for some good discussion.
Fast fashion must not be criticized and abandoned.

Rhetorical analysis of 'Hamlet' (or basically any literature piece)

Gun control deprives helpless people of a right to protect themselves and their families

Speech of the current (or former) president 

The analysis of a famous movie that has been coined in the movie industry 

A distorted image of culture and art in the modern society 

How advertising makes people become materialistic and cynical 

Why children at a young age need daily socialization with peers  

The potential harm that misinformation and fake news might bring to the society 

The role of tertiary education: university education does not hinder creativity
Picking a topic for a rhetorical analysis essay isn't the most straightforward task; however, there is a credible way to come up with one. Think about some issue that is surrounded by many different opinions. Do you have a specific idea about it? Or, if you do not want to argue on a particular problem, you may just select any movie or book and analyze one of its characters from the point of rhetorical analysis. Regardless of the strategy you choose, you will master a rhetorical essay if you desire to share your thoughts about some particular matter. 
Rhetorical Analysis Essay Outline
A rhetorical analysis essay outline is a critical component of a paper. Even though developing a plan is frequently neglected by many students, it actually helps a lot. Here is an outlining strategy that will help you to write a pro essay. 
Introductory paragraph
The initial component of your essay should be an attention grabber. The key idea of an introduction is to present your topic and make sure the reader finds it appealing. Summarize the primary idea of a rhetorical essay in one or two sentences – a thesis statement. When developing the statement, it would be useful to think twice about which aspects are worth mentioning and which you can omit. You will further support each and every component of a thesis statement throughout your essay.
Main Body
Body paragraphs comprise roughly 70-80% of a rhetorical analysis essay content. Here you should address your thesis statement and refer to your arguments step-by-step. It is always a plus if you provide theoretical proofs to your arguments' validity (any scientific data, statistical facts, history). Express your opinion and rely on the available evidence. Also, the main body is the section where you need to apply the three modes of persuasion: ethos, pathos, and logos. 
A counterargument is another useful main body component. Whenever you lack body paragraphs or just want to saturate your essay, you may refer to opponents' idea and provide evidence against. 
Conclusion
The conclusion in a rhetorical analysis essay does not differ much: the general idea is to restate the arguments you introduced in the main body. Besides, we find it organic to use a quote or a call-to-action when concluding an essay. Also, remember to keep a conclusion brief.
Rhetorical Analysis Essay Examples 
If you feel confused about writing a rhetorical essay analysis, you can always rely on some rhetorical analysis essay example. When we approach essay writing, it is always good to keep a couple of sample essays in mind. Referring to an example can give you a precise vision of how a perfect paper should look like. Moreover, considering examples turns out to be exceptionally helpful when we think of a rhetorical analysis essay: they show how you should construct your arguments and provide techniques that can make an essay sound more than convincing. 
Here are some nice examples:
http://www.pearsoned.ca/highered/divisions/text/brundage08/data/Rhetoric/Ch15/01_ClassicRhetAnalysis.pdf
https://stlcc.edu/docs/student-support/academic-support/college-writing-center/rhetorical-analysis-sample-essay.pdf
Rhetorical Analysis Essay Writing Tips 
Think of the vocabulary you use 
The vocabulary you need to use within your rhetorical analysis essay depends on the type of audience you want to approach. It is critical to distinguish between an audience that is represented by experts in the field and the audience of university students. Although both will have a picture of the topic you will be talking about; you need to be cautious. For example, students might get too confused if you abuse complicated terminology; experts may underrate your presentation if you stick to plain language.
In case you have a weak idea of the people who comprise your target audience, try to keep a balance between plain language and topic-specific terminology. 
Do not underestimate the importance of resource selection 
As you might already know, logos is one of the critical appeals in a rhetorical analysis essay. Namely, it is a way for readers to reassure that they can trust the arguments the writer introduces. The facts, figures, ongoing research, and any proven data can strengthen your arguments and give your ideas precision. Of course, your paper should not only be a collection of raw data and mere facts; but if you use few credible resources and incorporate them into your writing where needed – your rhetorical analysis will sound convincing. 
Keep structure in mind
We strongly recommend you not to start writing if your outline isn't yet ready. When we think of a rhetorical analysis essay, we attribute critical importance to an outline due to several reasons. One and the most important is that a rhetorical analysis literally requires a logical, specific, comprehensive structure. Without the latter, it is bound to fail. So, advice would be to rewrite your outline multiple times until it looks logical and transparent. If your own outline convinces you – that is a good sign. 
Avoid writing in a complicated language
The thing to keep in mind is that a rhetorical analysis essay aims to affect the audience's perception. This means that the message you are conveying in your paper should be explicit and comprehensive. Otherwise, the audience might get tired or bored and thus give up on paying attention to your rhetorical analysis. To make sure you prevent this from happening, opt for smaller sentences. Using overly complicated sentence structure may impress the examiner but not the audience to which your message is forwarded. It does not mean that you need to get rid of extra information: you just need to take long sentences and divide them into smaller ones. 
Double-check the effectiveness of your strategy 
Every time you think of an argument to defend your idea, think of its effectiveness. Does the argument as well as a respective appeal fit within the chosen strategy? Will this strategy work under the current circumstances? It is always better to question your arguments' validity and check their compliance with the strategy, even when you feel rather confident.
Ask someone to read your draft before you submit a paper 
Feedback is always useful, especially when it allows you to improve your grade before it is too late. If you feel like you need a review – simply ask your friends or family to check what you wrote. Although your rhetorical analysis essay may seem flawless at first, it might be the case that you miss on some fundamental detail in your paper. Or, on the contrary, it may contain unnecessary information that just distracts your reader from the main point. Most likely, your peers will find weak spots in your writing and give suggestions on how to make the paper sound better. 
Read a few famous successful speeches 
To be able to grasp the idea of an effective persuasion quickly, you may go to the Internet and browse some prominent examples of winning public speeches. It is always a good idea to read a famous presidential address, for one instance. Or, if you don't feel like reading political stuff, you can just google some renowned person you consider credible and proficient in what he or she does. What distinguishes them from others? The thinking style, the manner of talking, or maybe the body language? Doing so proves to be highly effective: if you trust this person and are willing to follow them, adopting their writing or speaking style can boost your persuasion skills.
Keep your audience in mind 
Before you begin, try to explore your audience as much as possible. The key things to focus on are the following:
What is unique about the audience, and what unites these people?

What age category does your audience fall into?

Is the audience sufficiently informed about the topic you want to elaborate on?

What might be the dominant values within this very audience?

What is the reason the audience might want to listen to your rhetorical analysis?
Once you acknowledge your audience, you will entirely be able to find the mechanisms for approaching the audience or even stimulating its action.


Write My Rhetorical Analysis Essay for Me, Please!
It is fine to feel insecure about writing a rhetorical analysis essay. This task is more than demanding, so it is no surprise that a lot of students refer to a multitude of examples available online to grasp at least a tiny idea about how the outline essay should look like. If you feel like you need professional assistance with writing – you can contact our essay writing service at any time of the day or night. We will gladly assign you one of our expert writers and guide you through the process of ordering an ap rhetorical analysis essay online. We can guarantee outstanding quality, timely delivery, and your ultimate satisfaction with the paper from our side. Cease wasting your time and effort, and enjoy problem-free essay writing with us!